Vision
Message
As a member of the Kurita Group, a leading water treatment company, we have been meeting the diversified customer needs in the electronics industry through precision cleaning to improve productivity and quality.
In recent years, the acceleration of digital transformation (DX) encouraged technological innovation in the electronics industry, and as various manufacturing technologies for Semiconductor, LCD, and OLED became more sophisticated, we provide solutions that can only be achieved by Kurita, which has mastered water through deep cultivation of technology.
In addition, to address global environmental issues, we work to solve social issues and realize a sustainable society as "A creator of unique value to the solution of water and environment," which is our group vision.
To be an indispensable presence for our customers and society, every single employee, including our affiliated companies, is thoroughly committed to value, and we will grow into a company that continues to create higher shared value.
We look forward to your further support.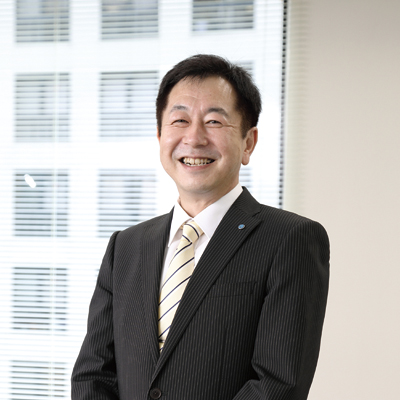 Koichi Kato, President
Corporate Philosophy
Study the properties of water, master them,
and we will create an environment in which nature and humanity are in harmony
Core values
Fairness

To be a flexible and competitive company that can survive in the market environment, we will conduct business activities in a fair manner, moving away from old values and ideas that are no longer appropriate.

Transparency

To become a global corporate group, we will proactively adopt the rules of international society and conduct our business activities with transparency.

Integrity

We will conduct business activities in a sincere manner, while making strenuous efforts to meet social expectations and further enhance our reputation as a company true to its word.

Safety

As a company that leads the world with its technologies, we will provide our customers with high-quality products and services while minimizing the negative impacts that technologies may have on the lives and properties of people.

Compatibility

As a company committed to achieving a sustainable society, we will conduct business activities in such a manner as to ensure the compatibility of economic growth and environmental protection, so that we can help keep the global environment in good shape for the next generation.